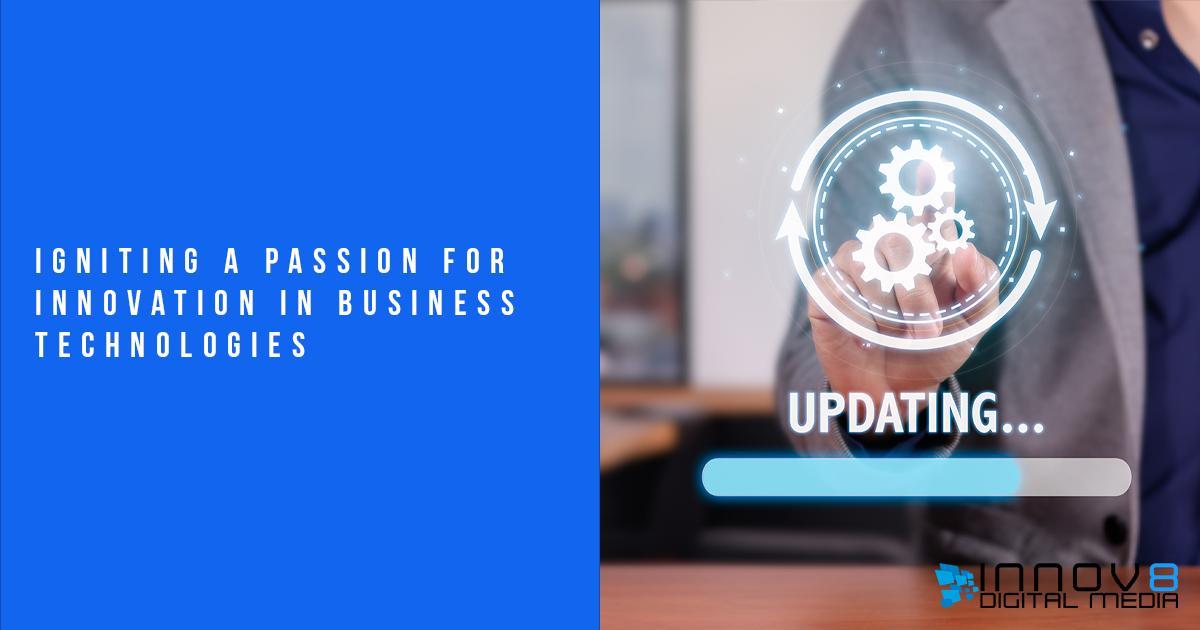 Paige Alexiss C.
828 2023-11-13
In today's rapidly evolving business landscape, innovation in technology stands as the driving force behind progress and success. Those who harbor a passion for pushing the boundaries of what's possible in the digital realm not only propel their organizations forward but also contribute to the broader narrative of technological advancement. For example, the Nike company, one of the largest retail brands in the world, has taken an innovative mindset and propelled their vision to new heights with the help of advancing technologies. By incorporating updated e-commerce sites with AI powered chatbots, and in-store self-checkouts, Nike was able to increase sales volume and minimize customer support costs around the globe. 
In this article, we will explore the significance of fostering a culture of innovation and provide actionable insights on how to propel the business world into the future.
The Power of Innovation in Technology:
Innovation in technology is the heartbeat of the modern business world. Have you taken notice of the revolutionary technologies in the business around you? It's been the catalyst that transforms industries, reshapes markets, and propels organizations to new heights. A passion for innovation not only signifies a forward-thinking mindset but also a commitment to staying relevant and competitive in an ever-changing environment. Let's look at a few ways we can all benefit from this evolving structure.
Invest in Continuous Learning:
Technology evolves at a staggering pace, providing opportunities for employees to upskill and stay ahead of the latest developments. Continuous learning not only enhances individual capabilities but also fuels a culture of innovation. Over the past decade online education courses (MOOCs) have propelled the ability to enhance skill-based learning for employers and their employees while saving money. According to listedtech "It's estimated that training and development costs can be reduced by anything from 50% to as much as 75%, simply by making the switch to MOOCs". By continuously saving time and money with the availability of MOOCs your business will have the ability to succeed with pride in today's technical world.
Create Cross-functional Collaboration:
Break down silos within the organization. Encourage collaboration across departments and teams. Often, the most innovative solutions arise from the intersection of diverse skill sets and perspectives. Try establishing a pipeline throughout each department of your company to better understand and create insight on what's going on around the office. Ask yourself, is there more you could be learning from within your company if you had a structured collaboration plan in place? The more opportunities there are to listen and learn from everybody on your team gives your business more chances of success.
Practical Steps to Advance the Business World Through Innovation
Embrace Emerging Technologies:
Stay on the cutting edge by embracing emerging technologies such as websites, artificial intelligence, and the Internet of Things. Evaluate how these technologies can be integrated to enhance business processes and deliver superior products or services. There is never a better moment to start your search for new enhancements for your digital innovations. By discovering companies like Innov8 Digital Media, who specialize in custom software development, you can get a jump on the market for improved technical solutions with ease. 
Invest in Research and Development:
Allocate resources to research and development for a better investment. This investment can lead to the discovery of novel solutions, improved efficiency, and the development of innovative products that set your business apart. According to GoodFirms "A majority of the industry, about 69.20%, recognized that their client software demands are AI-powered." By researching into and developing artificial intelligence, businesses can extract actionable insights from their company data, therefore streamlining their day-to-day operations, increasing efficiency, and improving overall productivity. 
See the chart below to explore the advancements taking demand today.
Customer-Centric Innovation:
Understand the needs and challenges of your customers. Innovate with a customer-centric approach, focusing on solutions that add value and enhance the user experience. Improving the interactions your customers have with the business is vital to securing a long-lasting relationship as more advancements arise. Your customer relations are crucial to your thriving business. By implementing technology like chatbots, customer experience has the ability to improve by receiving real time and accurate information about your services instantly. One example of this is Innov8 Digital Media's IntelliStore platform where the on-site AI is trained with the most current information about the products and services, ensuring that the customer is getting the most up to date information directly from the homepage. To learn more about the IntelliStore visit the official website.
 Conclusion:
A passion for innovation in technology is not just a personal pursuit; it's a powerful engine that can propel the entire business world forward. By cultivating a culture of innovation and taking practical steps to integrate cutting-edge technologies, businesses can not only stay relevant but become leaders in their industries. The future belongs to those who dare to innovate, and the time to ignite that passion is now.
Comments
Have any thoughts you would like to share? Use the comments below.